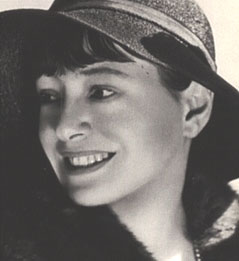 I just signed up for the fun concept of a night of 1930's music…American Idol style. A fun party made in honor of Dorothy Parker's 115th birthday will be on August 20th at the Broadway Baby Bistro & Piano Lounge 318 WEST 53RD STREET • NYC (Between 8th & 9th Avenues) 212 – 757 – 5808. 20 contestants (including me) will be singing period songs and American Songbook pieces and have general fun together – regardless to who makes it to the winning 1st prize spot. But they do give out the Audience prize for most votes from the crowd,so your presence is much appreciated, as well as your family and friends who need to get out of the house HINT HINT BE THERE HINT HINT.
More information can be found here:
www.jenniferwren.info/1930s_Idol_.html and here:
www.broadwaybabybistro.com/MusicBox0805.shtml
Facebook group for Big Night Out
But mark your calendars NOW for the late night of August 20th, starting at 10pm. Don't be late, or you might miss seeing me!
Cheers,
Sierra